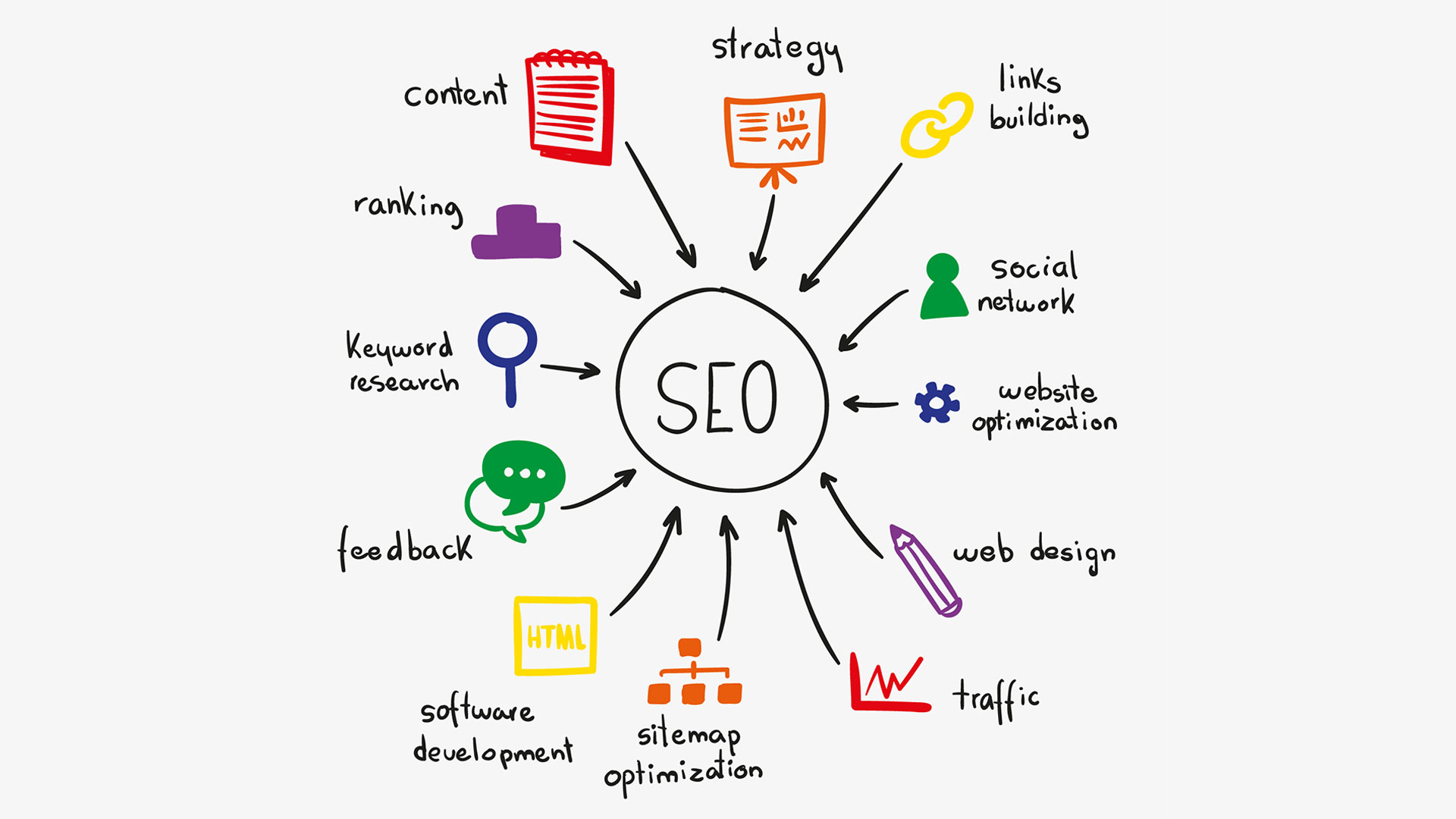 Internet users never search beyond the first page of search engines. That means that your efforts to reach out to new customers and increase in revenue heavily rely on SEO strategies. Only a calculated and sophisticated SEO strategy can get you on the first page. If you aren't there, you are invisible.
If you want to get on the first page of Google, contact our SEO experts and schedule a free session to know how we will design an SEO campaign suitable to your business.
What Do Our SEO Experts Do To Get You On Page Number One?
SEO may seem pretty straight forward but in its essence it is an intelligent digital marketing strategy that requires experts. Our ACE method – analytics & research, content & web development, and external & backlink building – gets our clients ahead of their competitors and on Google's first page.
1. Analytics & Research
An SEO consultant not analyses the performance and behavior of your website, business, audience, and competitors on the internet. What are your customers searching for? Where are they shopping? What are rankings of your competitors' websites? What factors are influencing your website's ranking? What are the best SEO practices in your industry?
These are the puzzles our SEO experts seek to solve before diving into designing the perfect SEO campaigns. A thorough analysis is the foundation of structured SEO solutions.
Our SEO experts constantly analyse your business's web presence before, during, and after the SEO strategies are implemented. It is important to monitor the number, behavior, and conversion of traffic your website receives.
2. Content & Web Development
SEO consultants know the unbeatable power of content and web designs that influences search rankings. Pretty-looking websites don't turn users into customers. A website should be interactive, user-friendly, fast, informative, and updated. Qualified and experienced web designers and developers at Bizness Pros know what your audience is looking for and give you exactly that.
There is a lot of bad content on the internet and search engines like Google know how to filter them out. SEO consultants conduct a diagnostic test of your website's content and design a content strategy that will work in your favor. This includes researching and using the keywords that will help your website push its way through to the top. Most importantly, your website should have original content. Content duplication is a common, though unethical, practice that earns websites a bad reputation. We write compelling content that will instantly strike a cord with your customers and the search engines.
3. External & Backlink Building
SEO consultants have the expertise in link building. Link building is a method to gain good quality backlinks from third party websites. Simply explained, external links (commonly known as backlinks) are incoming links to your website. Backlink is a significant metric for a website's ranking.
In the initial years of SEO, the number of backlinks influenced a website's ranking – the higher the number, the better the page ranking. Over the years, however, Google's algorithm – the Penguin algorithm – changed the world of backlinks. The algorithm detects link spamming and manipulative link building. Our SEO team works to create backlinks from good quality and relevant websites. We believe that backlinks should add value to a website in terms of organic traffic, organic rankings, and indexing.
You can definitely resort to one of the how-to books on SEO and go solo instead of hiring an SEO professional. That would most likely be a waste of time since you will be focusing on promoting your website than on your business. An SEO expert can get you the results you are looking for – leads and revenue in a short time.
So, if you are taking your website's ranking seriously, contact our team and we'll get onto it right away!
Are you losing sleep, worried about your business because of the COVID 19 Pandemic?
Get a FREE CONSULTATION Today.