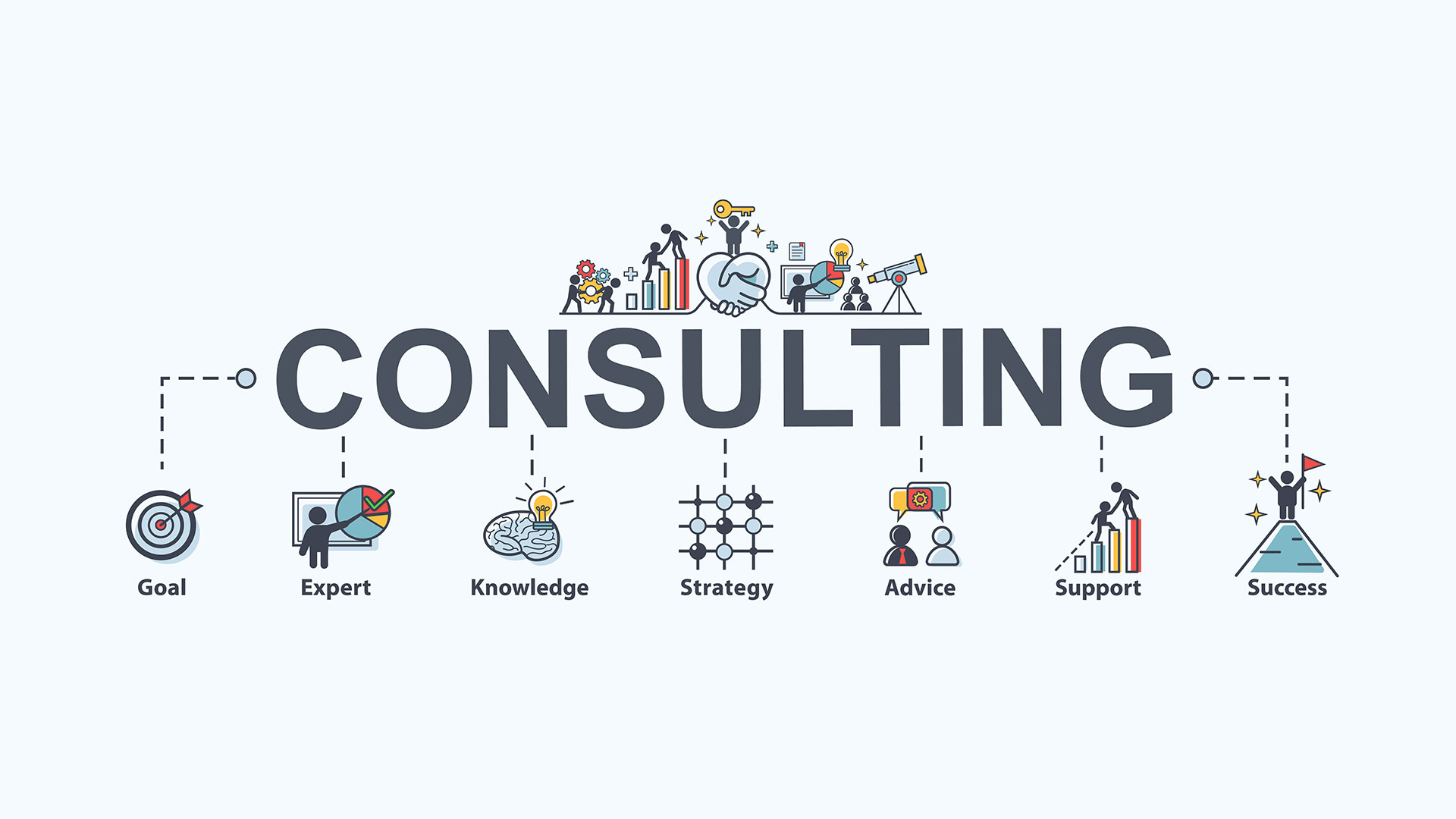 Every business at some point needs outside help and advice to grow and progress. Even the most efficient and creative business owners encounter stangnancy at some point. That's when business consultants step in.
A business consultant helps you with 3 important aspects of a business – planning, strategy, and problem-solving. A business consultant has professional expertise across different industries and markets. Using their knowledge, skills, and experiences, business consultants identify problems and help initiate changes. If your company has been going downhill in recent times, it's time to come to us – the best business consultants in town.
Business Consultants Save You Time and Money
Are you avoiding business consultants and instead trying the 'trial-and-error' method to figure out the best move ahead? Well, that's going to take a lot of your time and money. You may be spending hours on research and risking your money on methods that may or may not work. A business consultant has the expertise and knowledge to help you strategically plan so you don't waste your time or money. You remain in the driver's seat, but a consultant guides you so you steer on the right turns and you are free to focus on your business.
Business Consultants Give You The Practical Perspective
Isn't it possible that the strategies that you believe are the best, your stakeholders believe to be obsolete? Business consultants offer you an outsider perspective of your business and an honest evaluation of operations. They help you understand what your partners, shareholders, and consumers think of your business. This strategy helps you plan the future and determine the best route. You will be able to find the mistakes or issues that may be holding you back from true success.
Business Consultants Help You Plan Your Business's Future
It's easy to lose sight of your long-term goals as you get busy in your company's day-to-day operations. A business consultant helps you get in touch with the goals you set when you started out and take a panoramic view of where your business is and where you are going. They help you strategize for expansion and growth years from now, ensuring you are focused on the future.
Business Consultants Help You Identify Opportunities
You need an expert to analyze when and where lurks an opportunity you can benefit from. From market trends to internal business changes, new opportunities surface spontaneously and fizzle out in no time. Do you have the strategies and processes in place to notice new opportunities and grab them? Do you have a plan to redo your infrastructure so you can use the opportunity to increase your business? A business consultant guides you to identify opportunities and chart out plans and strategies to set up the infrastructure.
Business Consultants Help You Identify & Mitigate Risks
With opportunities and growth, come risks. If not managed properly risks can take your business completely downhill. Yet, it is important to take risks in order for business to progress. Business consultants help you calculate which risks are worth taking, when, and to what extent.
Are you losing sleep, worried about your business because of the COVID 19 Pandemic?
Get a FREE CONSULTATION Today.