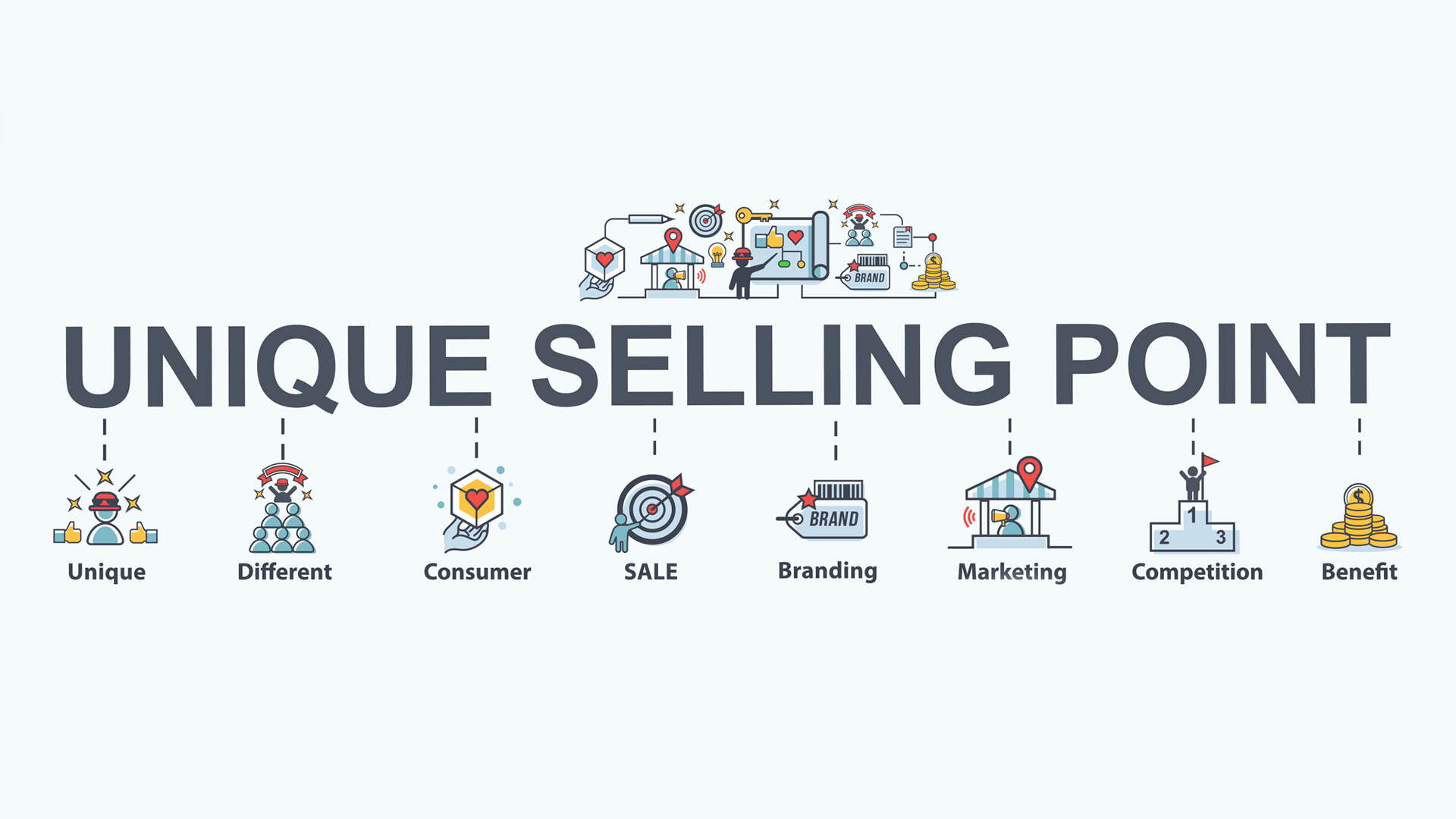 Will you buy your own product?
That's the question you need to ask yourself before you start promoting your products or services to your customers. Undoubtedly there will be players in your field playing the same game and having the same goals. So, how do you convince your customers that you are the best choice for them?
That's where unique selling proposition or USP steps in.
Simply put, USP is a statement – a sentence or two – that outlines how and why your business and everything that you sell is unique in the market and different from your competitors'. Unless you are able to figure out what makes your business unique, you will not be able to find an effective marketing strategy to reach out to your audiences.
How USP helps increase sales?
As philosophical as it may sound to a business person, identifying a USP requires you to look into the quintessence of your product or services. This doesn't mean defining the qualities of your offerings. It means defining the idea behind your business, the emotions of your customers, and the desires of your customers. To increase your client base, you first need to know how to convince your clients.
For instance, AirBnB has phrased its USP "Book unique places to stay and things to do" summarizes what makes them unique – that their accommodations are located in unique places where there are unique things to do. A typical hotel doesn't offer that.
Difference between USP and tagline
A tagline is a thirty second sales pitch that makes you memorable in your audiences' minds.
A USP, on the other hand, is a value statement that creatively conveys how your business is different from your competitors' and what makes your products or services unique.
USP is often confused with tagline. A tagline is a marketing copy that says what you do and what you want your customers to know about you. A USP, on the other hand, is a value statement that creatively conveys how your business is different from your competitors' and what makes your products or services unique. A tagline can be changed to keep up with the trends in the market. A USP remains the same always.
How can you determine your USP?
1. Think like the customer:
Look at your products from the perspective of a customer. Why does a customer opt for that product? Let's say you are selling furniture. Do your customers come to you only for furniture? What can you do to ensure they revisit you instead of going to the competitors? Home delivery, assembling, warranty, convenience, quality – it's time to understand the soul of your business. Perhaps you already have something unique which you haven't highlighted as your USP.
2. Understand what motivates your customers:
It is important to understand the psychology behind customers' buying decisions and their shopping behavior. When are people most likely to shop for furniture? What kind of furniture do customers buy often? Do they buy the furniture you sell because they need it or because they want it? Patio furniture, for instance, are desirable and maybe popular during summer and spring when backyard and outdoor parties are common. Dining furniture, however, are usually bought once in a few years so your customers are likely to analyse their choices closely for quality, design, price, and customer service before making a decision. Determine your USP based on your customers' psyche.
3. Study your competitors:
Analysing your competitors is essential whether you are determining your USP, marketing strategy, or prices. Even a brief study can give your valuable insights. You can find out what your competitor does or doesn't have as compared to your business, why they are getting less or more customers, and what is their selling point. Review their marketing copy and promotional materials. How would you react to it if you were the customer? Would you go to your competitors or would you buy from your store? Do not criticize your competitors like a know-it-all. Be honest in your criticism and analysis. You may be lacking somewhere when compared to your competitors but there is always room for improvement. The important part is to identify the problem.
You don't have to offer unique products or services to determine a unique selling proposition. You have to find out how to make your product stand out and word it creatively that pleases the audience. That's all USP is about.
Are you losing sleep, worried about your business because of the COVID 19 Pandemic?
Get a FREE CONSULTATION Today.